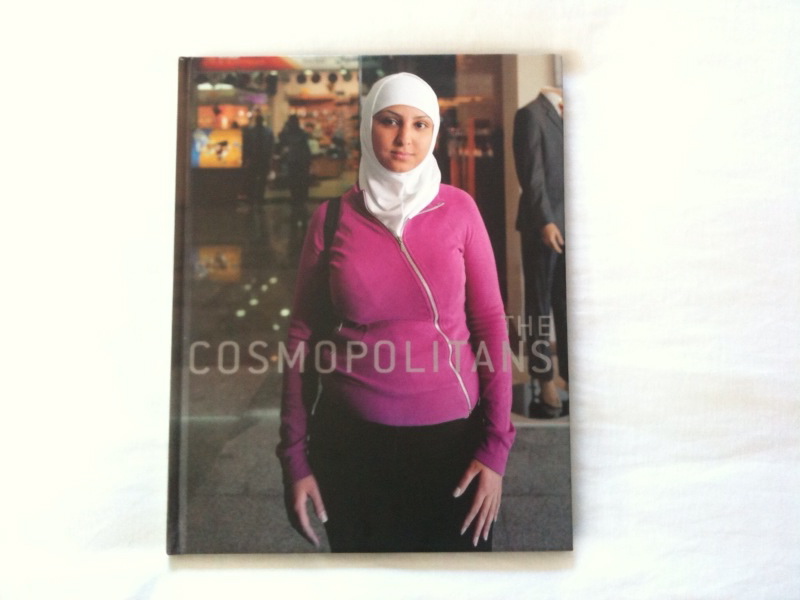 The Cosmopolitans
Photographs by Zubin Shroff
Introduction by Ella Shohat, Robert Stam, and Zubin Shroff
Veenman Publishers, 2008
9.75 x 12.5 in. / 96 pages
Zubin Shroff's portraits are beautiful. I want to live within the world of his book; a world that is diverse, open, and equal. Even though the photographs are from six different continents, the series seen together in book form makes all borders, language barriers, and culture barriers disappear.
In The Cosmopolitans, photographer Zubin Shroff places his formal, studied portraits in the liminal spaces where our rapidly advancing global culture is continually being shaped. In doing so, Shroff questions the notion of cosmopolitanism and challenges the way in which we perceive each other and who we may consider a global citizen. Photographed on six continents, the portraits include Shroff's family and friends alongside pilgrims, artists, construction workers, and actors from both Bollywood and Hollywood. Shroff includes his own self-portrait, locating himself as both the author of the work and a denizen of the changing world he is depicting. Shroff titles each photograph with only the subject's name, deliberately provoking the viewer by removing both the geographic and cultural signifiers that often accompany such imagery. Eliminating these anchors allows us to imagine ourselves both inside and outside the context of the photographs, and creates a space where we are able to appreciate the individuality of each person and the larger relational possibilities of the group as a whole. By extension, we are invited to reconsider the meanings of global borders and the roles of these new "Cosmopolitans" in crossing and thereby erasing those same borders. The photographs are accompanied by a conversation with New York University (NYU) professors Robert Stam and Ella Shohat that expands the discussion of global citizenry, as related to the context of, post-colonial history the power of media the concept of "home,", and a wider analysis of today's polycentric world. – Publisher's Description

It looks like photo-eye has a few signed copies of this out-of-print book.