Head over to KlompChing Gallery tonight for Bird Watching (and people watching) from 6-8pm. About her work, Paula McCartney says, "[r]ather than settling for what nature has to offer, I have taken control and adorned the trees with their longed for, but absent, tenants." The truth is in the details. Look closely.
And don't miss the discussion and book signing with Paula McCartney and Darius Himes on Saturday March 6, 2010 from 1-2PM. Bird Watching is published by Princeton Architectural Press and is based on McCartney's artist book of the same name.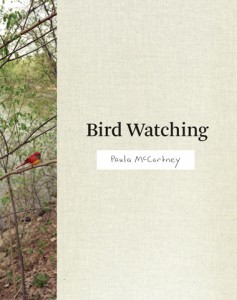 Related posts: Book Review: Bird Watching by Paula McCartney.