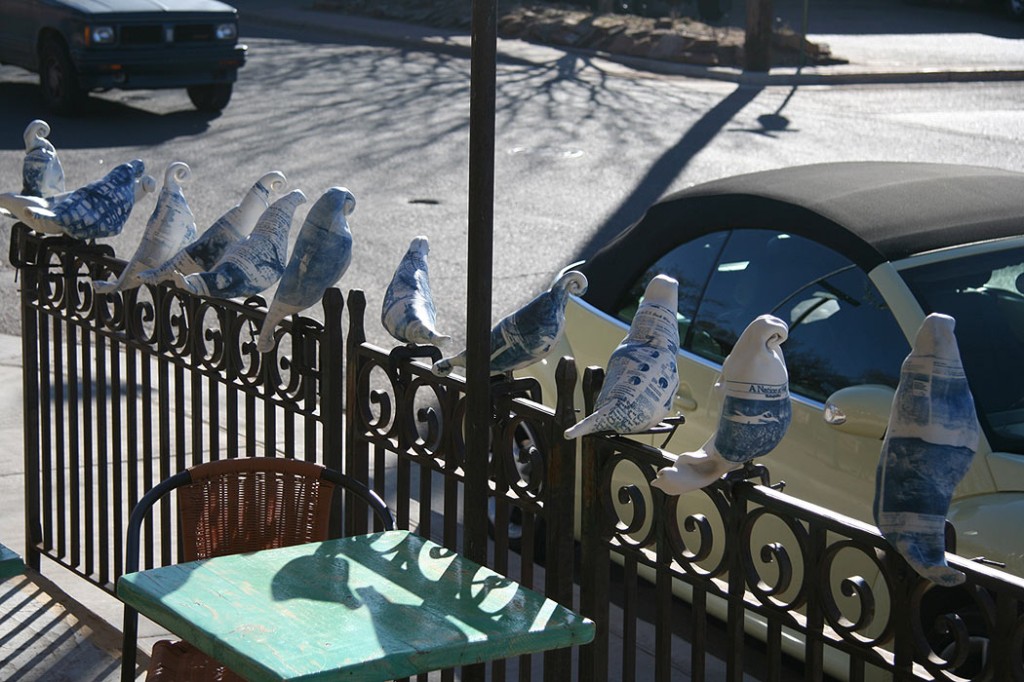 Native Washingtonian Christy Hengst is back in DC today with "Birds in the Park," a temporary art installation that is both an exhibition and an event (March 17-21, 2010). Starting today, catch her porcelain birds on the National Mall at 9th Street. They will be "flying" to Dupont Circle tomorrow and then Upper Senate Park on Sunday, March 21. The birds have been on a world-wide tour starting in Santa Fe, New Mexico and "landing" in California, New York's Central Park, Germany, France and even the Galapagos Islands. With this project Hengst investigates aspects of humanity, specifically around war and peace, and asks viewers to do the same. After DC, the birds travel to Amherst College, Amherst, MA; the Brattleboro Museum and Art Center, Brattleboro, VT; the Hudson River Waterfront, Peekskill, NY; and the Hammond Museum and Japanese Stroll Garden, in North Salem, NY.
A complete schedule of "landings" can be found on Christy Hengst's website and you can follow the birds on her blog.
The project is sponsored in part by the Environmental Film Festival, International Arts and Artists, the Washington Peace Center, and the DC Commission on the Arts and Humanities.
A documentary film is being made about the project. Genevieve Russell of StoryPortrait Media will be in town documenting the "landings."
Christy Hengst was interviewed by WAMU's Rebecca Scheir and the piece aired this morning on NPR.