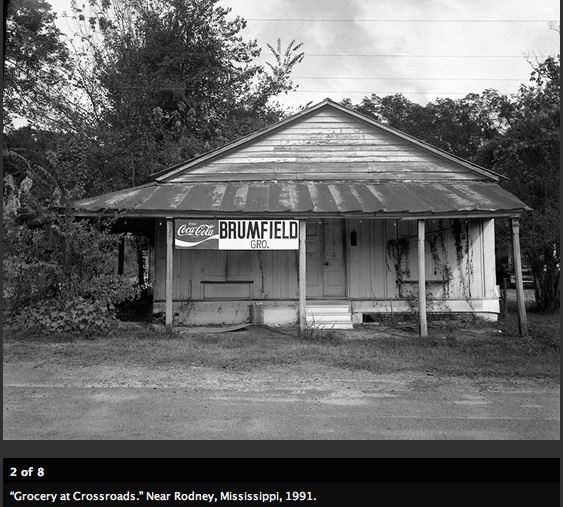 "Objects and Places" – Photographs by Alan Trachtenberg
Yale University, Koerner Center, 149 Elm St., New Haven, CT
Open weekdays, 9 a.m.-1 p.m. and 2-4 p.m.
"Object and Places" closes on Friday, December 17 with a reception from 3-5pm.
"Black-and-white images of diverse scenes in America — ranging from a Mississippi "ghost" town to rooftops in Pennsylvania to an upper New York state racetrack — are featured in a new exhibition of photographs by Yale professor Alan Trachtenberg at the Henry Koerner Center for Emeritus Faculty.
The exhibit, titled "Objects and Places," is a selection of 22 photographs that Trachtenberg made over the past 30 years using a large-format (8×10) camera." – excerpt from the Yale Daily Bulletin.
Select Books by Trachtenberg:
Classic Essays on Photography (1980)
Reading American Photographs (1990)
Lincoln's Smile and Other Enigmas (2008)